A Richardson "C" Pewter Coffeepot -
SOLD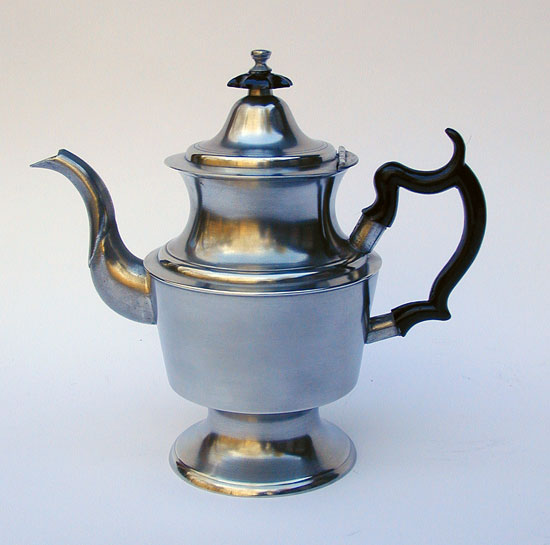 This Pewter Coffeepot was produced by the firm of George Richardson, after he moved from Boston to Rhode Island.

The "C" designation appears to be a "style". Pots of the same body form are more often than not stamped with the"C" . They are found with different type of handles.

In near fine condition with some light surface scratches. The touch is super. A nice example of a 19th century coffeepot. Richardson worked in Cranston RI from 1828-45.

The pot measures 9 3/8" tall to the top of the finial.