Unmarked Richard Lee Pewter Taster Porringer 4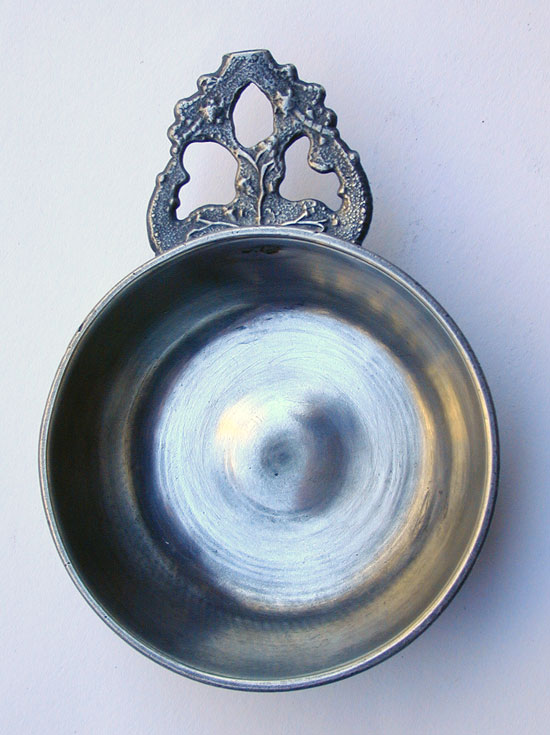 This unmarked pewter taster porringer is from the shop of either Richard Lee Senior or Junior. Both Lees are considered to be Vermont pewterers. Lee Sr. was in Grafton, NH from, 1788-1790, Ashfield, MA 1791-1793, Lanesboro, MA 1794-1802 and Springfield, VT from 1802-1823. Lee Jr. was in Springfield, VT from 1795-1815 and Beverly, MA from 1816-1820.

As to which one of the Lee's made this porringer it can not be certain.

The bowl measures 2 5/16" in diameter with a overall length of 3 1/4" and is in fine condition.

Price: $245
If you are interested in buying this item, please call (860) 267-2146 or email philt@snet.net