A Double Weave Blue and White New York Coverlet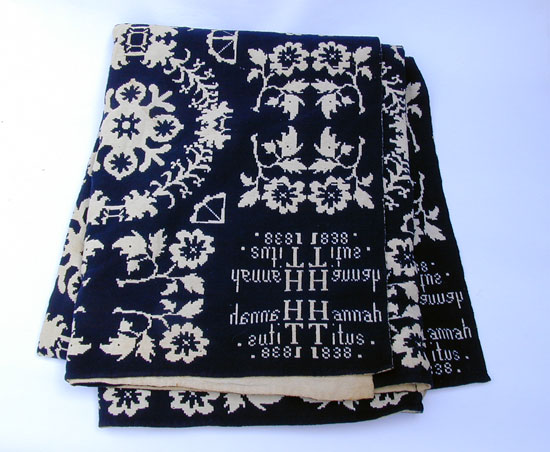 This New York double weave coverlet was woven for Hanna Titus in 1838.

The maker is unknown. This is quite typical of the coverlets from New York state with Blue and White doubleweaves being the standard.

The coverlet is in fine condition with some staining of the white due to age.

This coverlet was bought many years ago and came from the Shear Farm in Dutchess County NY. A print of the farm and Mr. Shear come with this coverlet.

The coverlet measures 76" wide by 98" long.
Price: $1400
If you are interested in buying this item, please call (860) 267-2146 or email philt@snet.net