An Assembled Set of Three Guernsey Measures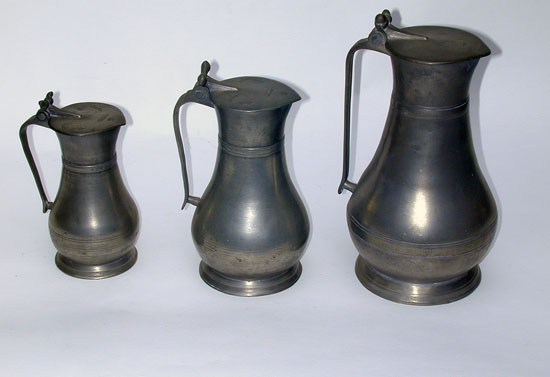 These three Guernsey measures are marked by A Carter likely a "West-Country" maker and date circa 1740-1770. They measure 11", 9" and 7 1/4" tall to top of thumbpiece respectively. The marks vary on each example.

The largest is of "pot' size, with quart and pint. Although these were used on the island, it is felt most examples were made in England.

They are of a very pleasing form. The high turned band or fillet dresses the design in a bold manner.
Price: $4400
If you are interested in buying this item, please call (860) 267-2146 or email philt@snet.net