A Fire Blued Musket Wrench for the 1861 Colt Special Musket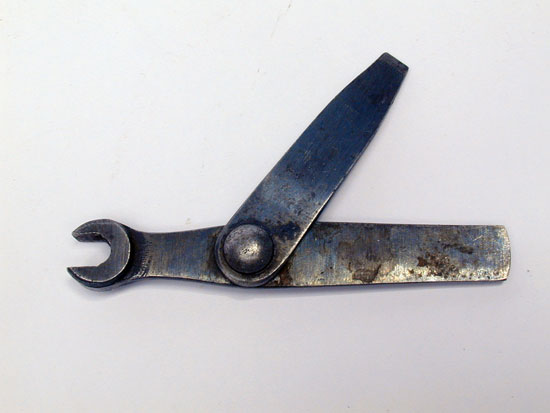 Samuel Colt was an expert at marketing. His firm produced around 100,000 muskets for the Civil War. 75,000 for the Federal Government and the rest for sales to states and private militia units.

These fire blued musket tools are said to have been made for issue with his muskets. The standard musket tool is not fire blued. A fine example worthy of any Civil War collection.
Price: $75
If you are interested in buying this item, please call (860) 267-2146 or email philt@snet.net