A Civil War Percussion Cap Box by Wilkinson -
SOLD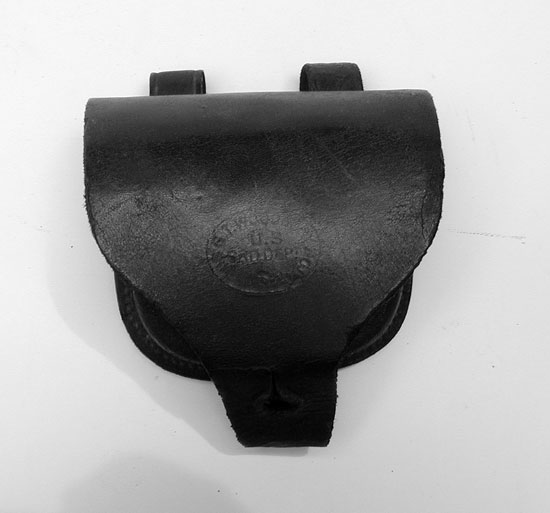 This Civil War Percussion Cap Box was made under contract with the Federal Government by Wilkinson of Springfield, MA.

Wilkinson also produced Cartridge Boxes. A pattern 1864 box is listed on our website.

This box is in very sound condition with a good inspectors mark on the face of the box(G T Woodbury) as well as an excellent maker's mark on the inside flap.

As is most often the case the wool has disappeared. The wool helped keep the caps in place in the box and prevented moisture.