An Uncommon "EC" Cast Initial Porringer -
SOLD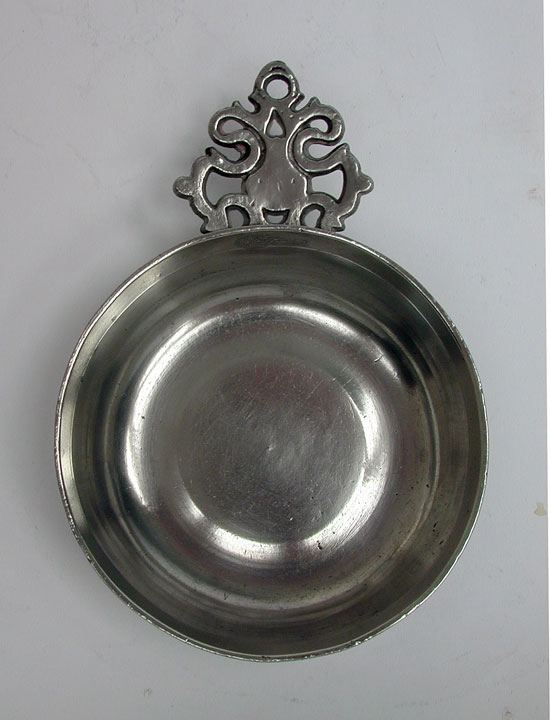 This "cast initialed" porringer is most likely New England. It has cast initials on the back of the handle "EC" some would argue "EG" either way the maker is currently unknown.

The bowl is an unusual flared lib boss basin bowl. This example is 4 1/2" in diameter. It should be noted that 3 1/2" range examples along with a very large example (one is on this website) exist using this same design of bowl.

We would date this circa 1820-40. In fine condition with excellent linen mark. Uncommon.