A Near Mint Compton Export Pewter Basin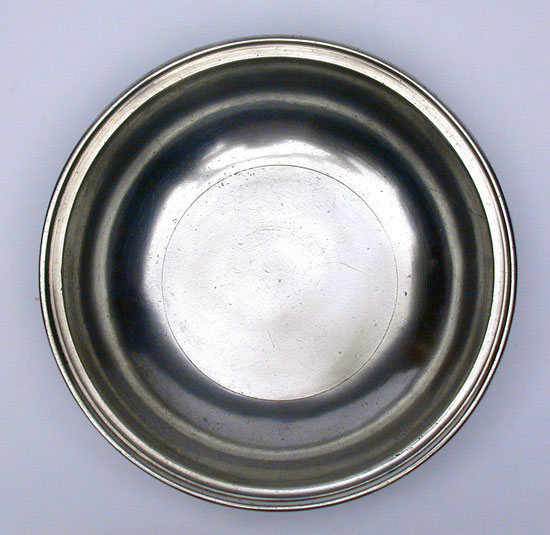 Export pewter basins are relatively abundant however no so in this condition. This Export example is in near mint condition with a very strong touch and beautiful hammered booge.

The 8 1/16" basin was made by Thomas and Townsend Compton, of London, working 1802-14. Thomas Compton was John Townsend's son-in-law and Townsend Compton, his grandson.

A super piece by one of the most prolific Exporters from London. The Townsend Dynasty.
Price: $465
If you are interested in buying this item, please call (860) 267-2146 or email philt@snet.net