A Civil War Artillery Hat Cord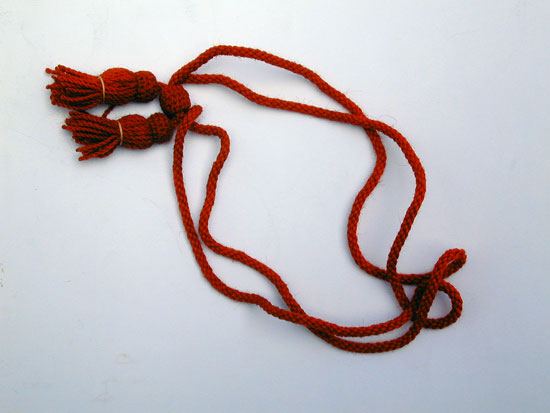 This Artillery Hat Cord was produced for the American Civil War. These were used on the Hardee Hat. They were produced in Blue (Infantry) Yellow (Cavalry) and other colors for various branches of the military.

In fine unissued condition, made of worsted wool, vibrant color. Note the tassels still retain their "ties" to keep them in place until placed on a hat when the ties would be removed.
Price: $21
If you are interested in buying this item, please call (860) 267-2146 or email philt@snet.net