A Fine Large Pewter Platter by Hamlin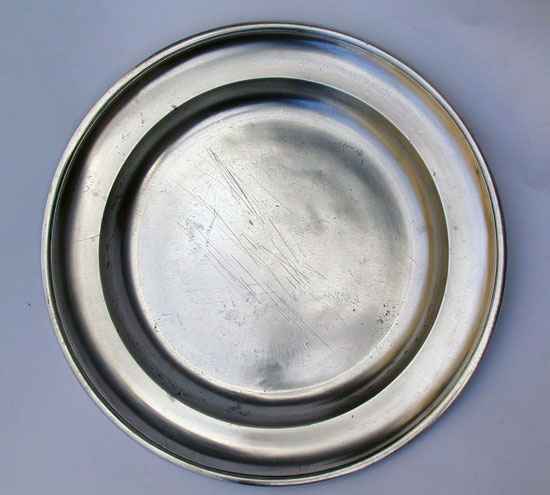 This 13 1/2" platter was made either by Samuel Hamlin Sr. 1767-1801 or by his son Samuel E. Hamlin, Jr. 1801-1856.

The Senior Hamlin began his career in Middletown under the mastery of Thomas Danforth, II. Hamlin moved to Hartford and soon to Providence, RI.

The Junior Hamlin worked solely in Providence. The touches on this piece were used by both men. Their workmanship is identical and their skills of a superior quality. Therefore it is impossible to tell who made this. The likely hood is that the younger Hamlin made this piece.

n fine condition with a few small areas of light pits in the bouge. The touchmarks are nearly perfect impressions.
Price: $795
If you are interested in buying this item, please call (860) 267-2146 or email philt@snet.net