Model 1858 Cavalry Shell Jacket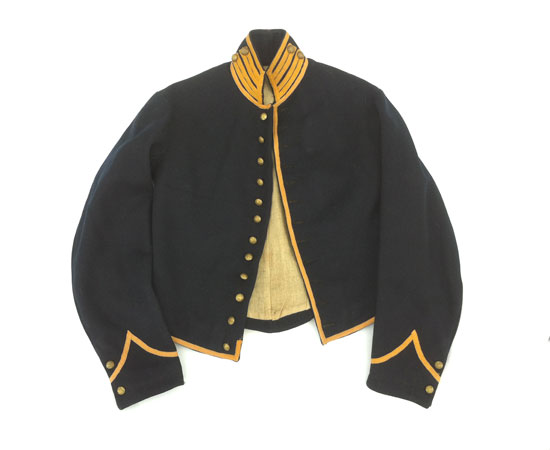 This model 1858 Cavalry Shell Jacket is the issue pattern for Cavalry Soldiers during the Civil War.

This jacket remains in very fine condition with all of it's piping intact and the wool is fine and free of insect damage or wear. The jacket has a off white muslim lining with an interior pocket in the left side.

Note the two "pillows" on the back side at the bottom, these were designed to help hold up the saber belt worn by Cavalry Soldiers.

Marked with a 1 in the right sleeve. This is a size notation. These were made in four sizes, 1, 2, 3, & 4. Size 4 being the largest.

An excellent example of an original Civil War Issue Jacket.
Price: $2950
If you are interested in buying this item, please call (860) 267-2146 or email philt@snet.net