A Quart Bud Baluster English Pewter Measure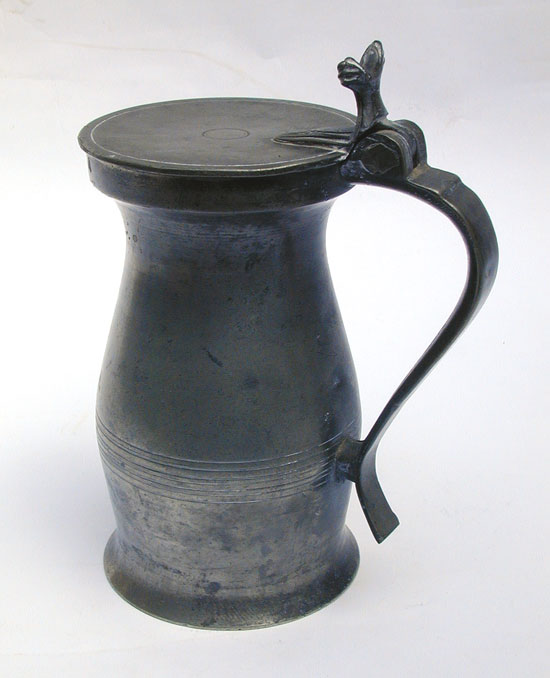 This quart bud baluster pewter measure is in "as found" condition. It is 8 3/16" tall to the top of the thumbpiece.

The measure is marked to the right of the handle. The last name begins with an "M" the first initial appears to be an "S".

In very good plus as found condition, medium gray surface with a few areas of darkening.
Price: $1275
If you are interested in buying this item, please call (860) 267-2146 or email philt@snet.net