A Single Reed Rim Pewter Plate by Thomas Danforth III -
SOLD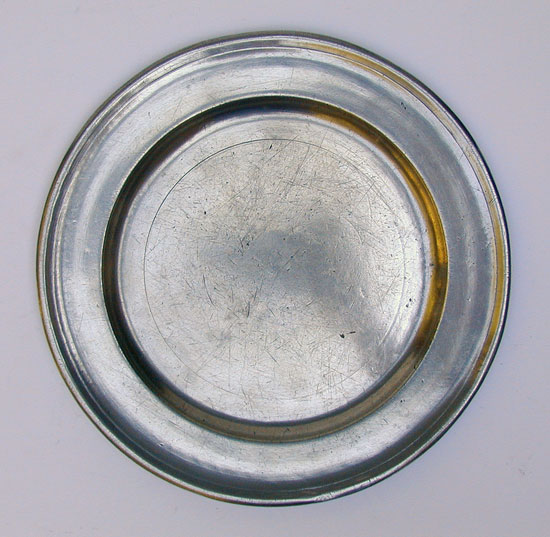 Thomas Danforth III along with his brothers inherited a well established pewtering firm that of their father Thomas Danforth II. All of the siblings were well schooled in the art of pewtering.

This 7 7/8' single reed rim plate was likely made by Thomas III while he lived in Middletown, Connecticut (1777-1783). He later established his firm in Philadelphia and worked in the same building with Blakeslee Barns. In fact they shared molds.

This plate is marked with the rampant lion in waisted oval touch that TD III inherited from his father. TD III had the TI in the touch recut to a TD.