An Export Pewter Soup Plate by Henry & Richard Joseph -
SOLD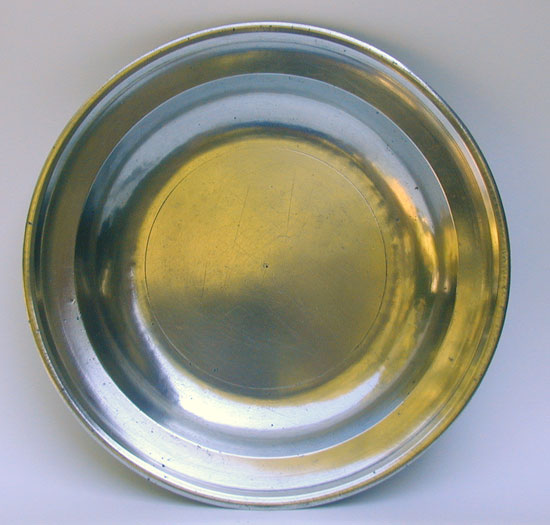 The firm of Henry and Richard Joseph worked in London from 1785-1792. Due to the short expanse of time this firm was in business, items produced by them are somewhat uncommon.

Henry Joseph a master pewterer was in business from 1736-1784. He went into business with his son, Richard in 1785. Richard continued in the business alone after his father's death in 1792.

This soup plate is of fine heavy quality. Beautifully made, well hammered and carefully marked. It shows some light wear and has some light scratches on the back of the plate. The plate measures 8 5/16" in diameter.