A Large Export Pewter Plate by Townsend & Compton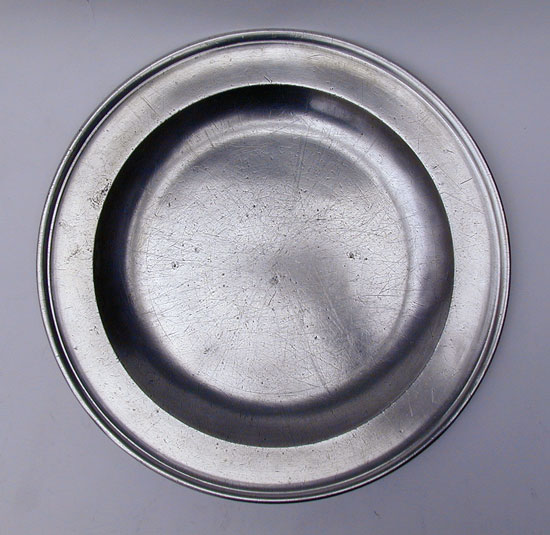 This 12 1/8" diameter Export Pewter plate is by the firm of Townsend & Compton. This was a partnership between John Townsend and his Son-in-Law Thomas Compton.

This plate is in good condition with a good plus condition name touch and a fine example of the street address touchmark. Of interest is the fact the the Townsend & Compton touch is one of their early versions of the touches they used.

Beautifully hammered bouge.
Price: $175
If you are interested in buying this item, please call (860) 267-2146 or email philt@snet.net