A Handled American Pewter Beaker with Inscription -
SOLD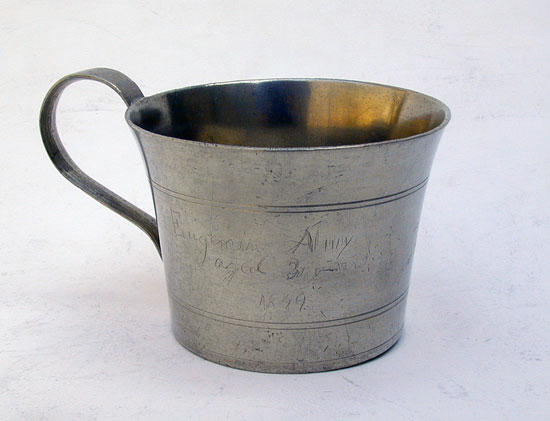 This handled beaker measures 2 3/16" to the lip. There is an attractive strap handle on this. This was most likely a child's drinking cup as a name Eugene Almy (?) is scratched into the side of the beaker along with aged 3 years 1849.

A nice personal touch.

Got the following information from one of our clients: Eugene Almy was born on 01 Jul 1846 in Portsmouth, R.I. and died 19 Oct 1890 in Medford, OR.