A Small Size Pewter Basin by TD & SB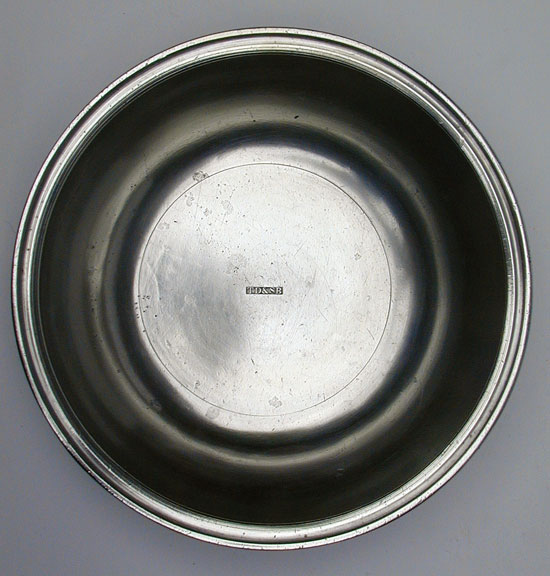 The Boardmans worked in Hartford CT from the early 1800's to Mid century. Sherman was in business with Thomas beginning around 1810. This basin dates from the first third of the 19th century.

The basin is in very good condition with a fine touchmark. The rim has a very nicely turned molding.

The basin measure 6 5/8".
Price: $265
If you are interested in buying this item, please call (860) 267-2146 or email philt@snet.net