An Eagle Marked Nathaniel Austin Pewter Basin -
SOLD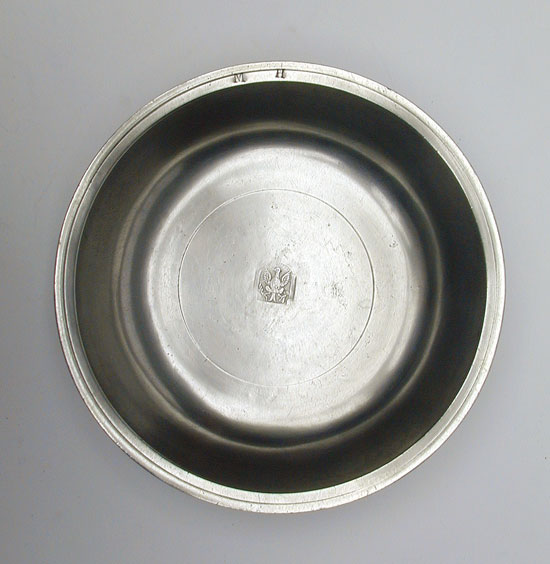 This fine 8" basin was made by Nathaniel Austin. Austin began working in Charlestown, MA and moved to Lunenburg after the British destroyed his home and shop. His working dates were 1763-1807. This touch originated around 1787.

Austin's original touch employed the British Lion, needless to say his next touch was a name scroll touch omitting the Lion and his last touch as on this basin employs the emblem of the New Republic the Eagle. I guess the Brits left him a bit unhappy with their treatment of he and his fellow citizens.

In superb condition metal and mark with owner's initials struck in the rim.