A Small Pewter Basin by The TD & SB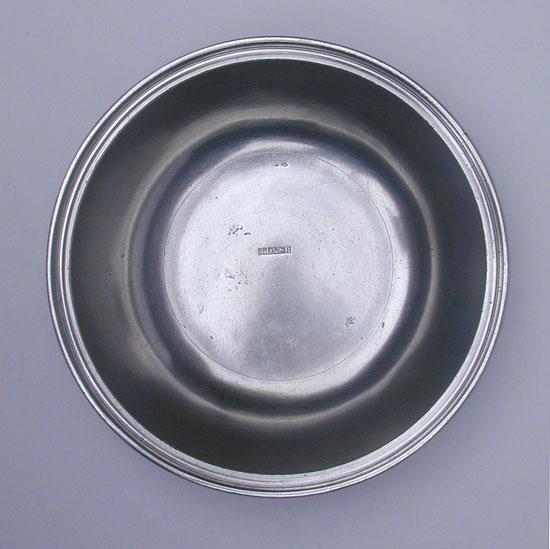 This 6 5/8" pewter basin was made in Hartford, CT by Thomas D Boardman in partnership with his Brother Sherman. Thomas and his brother went into partnership in 1810 and continued until the 1860's. This basin would likely date before 1845, as flatware other than items made for communion sets were falling out of fashion.

The basin is in very good plus condition with a very fine touch.
Price: $265
If you are interested in buying this item, please call (860) 267-2146 or email philt@snet.net