A USN marked Meriden Britannia Chamberstick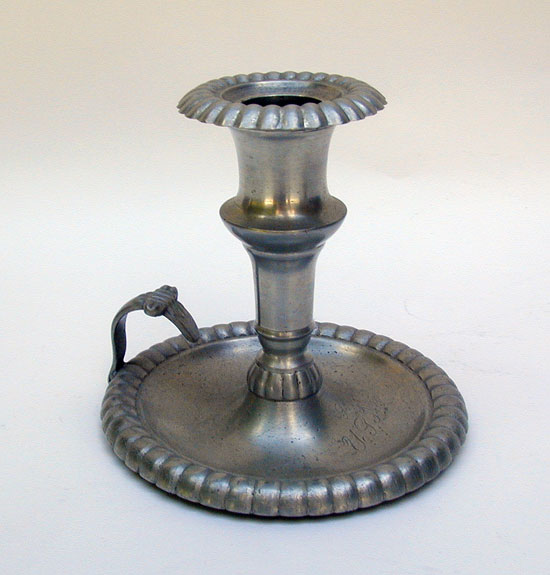 This gadrooned decorated pewter chamberstick is marked by the Meriden Britannia Company. The saucer is engraved USN, likely for the United States Navy with a letter above this. This would date from the period of the Civil War. Perhaps this was used aboard a ship.

The mark is an inset disc stamped like a coin. The bebeche is a modern cast replacement made like the originals.

The metal is in good condition with some pitting to the underside of the base.
Price: $265
If you are interested in buying this item, please call (860) 267-2146 or email philt@snet.net