A Brass English Mug with Double "C" Handle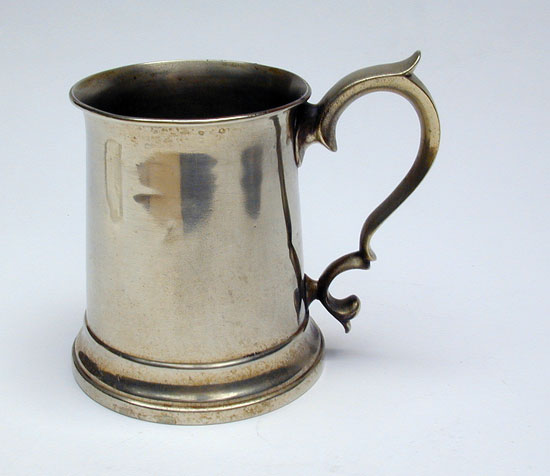 This English Brass Mug is constructed with a seamed body and cast doulbe "C" handle. The mug measures 4" tall at the lip and the bottom diameter is 3 11/16".

The mug is in fine condition and has only a very few light dents. I would date this from the first third of the 19th century. A very handsome piece.
Price: $295
If you are interested in buying this item, please call (860) 267-2146 or email philt@snet.net