A Near Mint Thomas Danforth Boardman Pewter Basin -
SOLD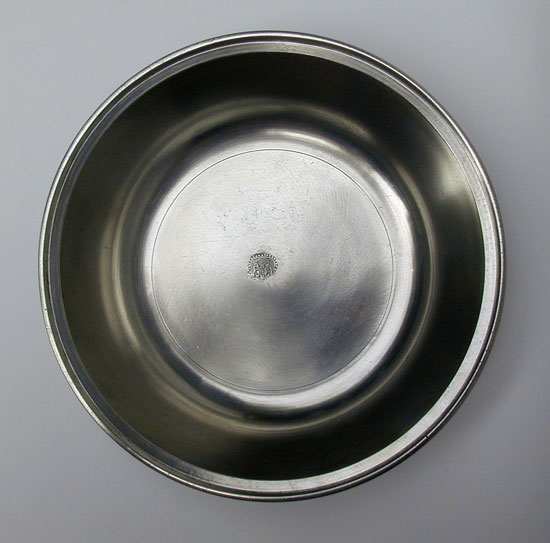 This 8" Pewter Basin was made by Thomas Danforth Boardman of Hartford. He began his career in 1804 and worked into the 1860's.

This near flawless example is marked with his T.D.B. Eagle mark with beaded border. This touch uses the same basic design as Thomas' Uncle Edward's Lion Touch. Therefore we would date this piece circa 1804-20.


The lathe marks on this piece are very distinct both on the interior and exterior surfaces.