An 1864 Springfield Musket Lock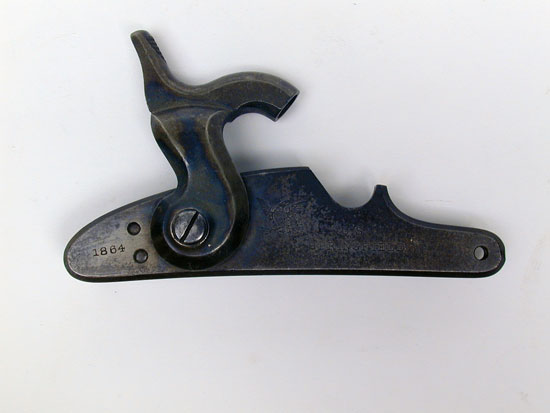 This Civil War Musket Lock is for the Model 1864 Musket.

This was the last production musket made at the Springfield, MA National Armory for the Civil War.

The Lock is complete including the hammer. The case colors from the hardening process are still strong on the hammer and muted on the lock plate.
Price: $250
If you are interested in buying this item, please call (860) 267-2146 or email philt@snet.net