A Large Fine Export Pewter Deep Dish by Thomas & Townsend Compton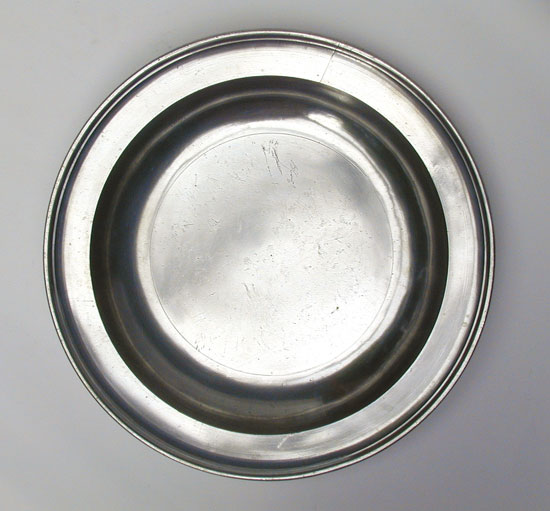 This 14 5/8" Export Deep Dish was made by Thomas & Townsend Compton, Son-in-Law and Grandson of John Townsend.

The Townsend dynasty produced sizable quantities of high quality pewter for export to America. This deep dish was made between 1802-1814. It is in fine condition with a few blemishes from use. The hammered booge is beautiful and the lathe marks on the rim show both on the front and back of the dish.

This is one of the finest Townsend Group large deep dishes we have ever had.

Price: $465
If you are interested in buying this item, please call (860) 267-2146 or email philt@snet.net