A Quart Pewter Export Tankard by Burford & Green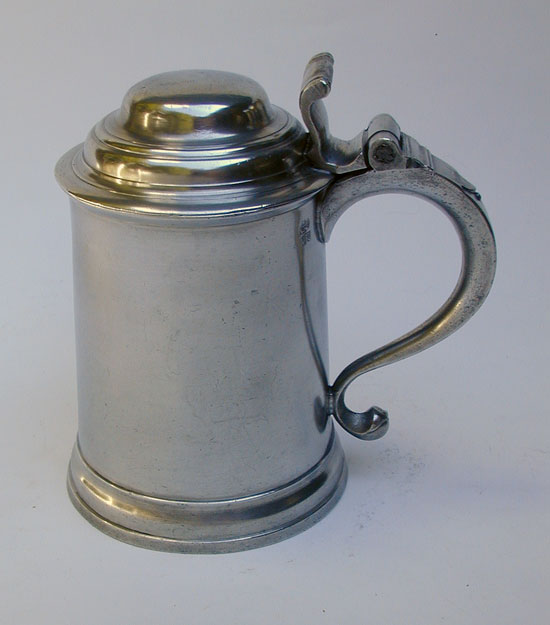 Burford & Green worked in London from 1748-1780. They produced tankards, teapots, and flatware. We suspect they also made mugs and other forms, however we have yet to find them.

This tankard measures 7 1/4' tall to the top of the thumbpiece. The tankard is in very fine condition with only a slight amount of etching to the inside bottom. A fine quality example of an export pewter tankard.

Note the difference between the thumbpiece on this example and the other Burford and Green tankard on this website.

Price: $2450
If you are interested in buying this item, please call (860) 267-2146 or email philt@snet.net