A Fine Condition Export Pewter Plate by Townsend & Compton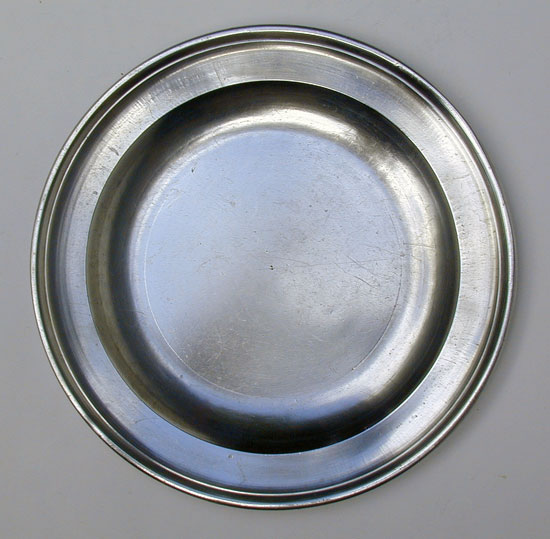 This English Export plate was made by Townsend & Compton of London. The firm was in business from 1784-1802.

The Townsend Dynasty was responsible for a substantial amount of all the Export Pewter we find in the United States. Records exist for some of the shipments they made, they were quite large consisting of thousands of pieces.
This plate is in very fine condition shows little wear. The touches are fine as is the hammering on the booge.

Price: $110
If you are interested in buying this item, please call (860) 267-2146 or email philt@snet.net