A George Richardson Sugar Bowl -
SOLD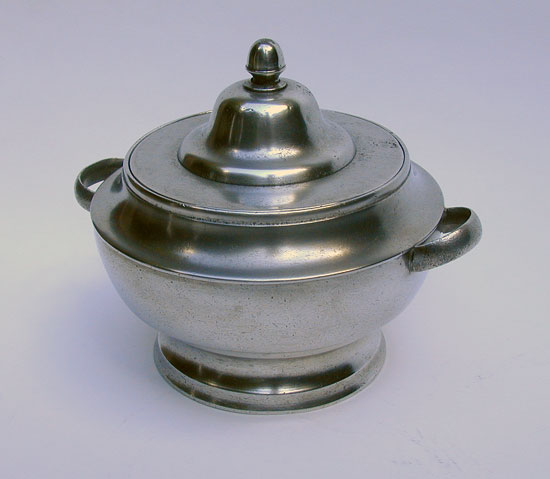 This Richardson Sugar Bowl is the form made famous by J. B. Kerfoot as the frontispiece his book on American Pewter, this action certainly contributed to this being an iconic piece of American Pewter.

Like the example in his book this has the full complement of touchmarks. The bowl is in near fine condition. It does show spoon marks on the inside as this was indeed used.

Richardson worked in Cranston, Rhode Island. This bowl dates c-1830-1845.

The bowl measures 5 1/8" high.