An Unusual Coffeepot by Israel Trask -
SOLD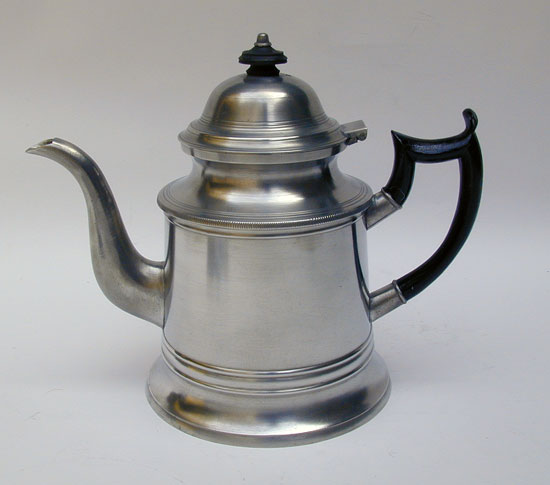 This modified drum form coffeepot is a product of the shop of Israel Trask of Beverly, Massachusetts. Trask worked from 1813-1850's.

Trask was keen on design changes and his products had a tendency to follow the latest fashion. This is seen clearly in his teapots where he went from purely Federal designs to eventually fully Empire in form.

This coffeepot is in very fine condition and shows little if any wear. The touchmark is mint. 8 1/4" tall to the top of the finial. Note the unusual "saw tooth" wriggled decoration on the shoulder band of the body.