An Antique American Single Reed Rim Pewter Plate by Thomas Danforth III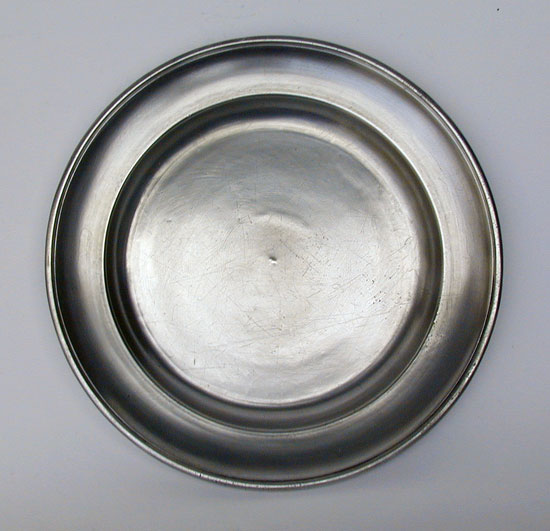 8 5/8" single reed rim pewter plate by Thomas Danforth III. TD III began his career in Middletown, CT receiving his training from his Father, Thomas Danforth II. He worked in Middletown and Rock Hill, (Wethersfield) Connecticut and moved his operations to Philadelphia where this plate was made. He was in business there from 1806-1812.

This plate is in fine condition showing clear lathe marks. The touchmarks are fine as well.

Price: $235
If you are interested in buying this item, please call (860) 267-2146 or email philt@snet.net