A Miniature Pewter Teapot Attributed to Roswell Gleason -
SOLD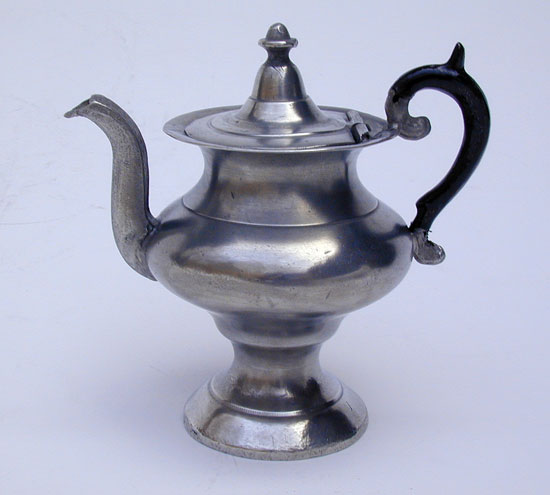 A miniature or toy pewter teapot attributable to the shop of Roswell Gleason, Dorchester, MA, dating c-1835-60. These are uncommon some are
found in nearly new condition, however this one was played with and shows it.
Measuring just 4" tall to the top of the finial and is in good condition.