A Two Quart Lidded Pewter Water Pitcher by Boardman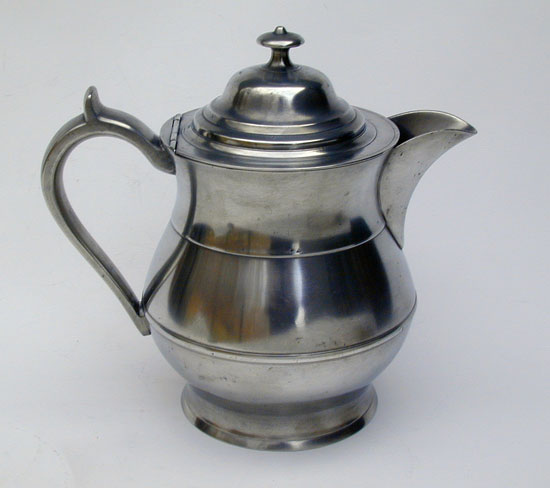 This two quart lidded water pitcher was made in the shops of Thomas D. Boardman and his brother Sherman Boardman. It is marked with the Boardman "lion" touch. The touch is circa 1840 on.

The pitcher measures 8 3/4" tall to the finial. The metal is in very fine condition with only a minor amount of etching on the inside of the body. There is also a pewterer made patch of a casting fault on the inside bottom. The outside was very carefully turned on the lathe. Lathe marks show clearly on the inside of the body and the hand finish scrape marks show on the handle. A fine example.

Price: $565
If you are interested in buying this item, please call (860) 267-2146 or email philt@snet.net