A TD & SB Flower Handle Porringer with Owner's Initials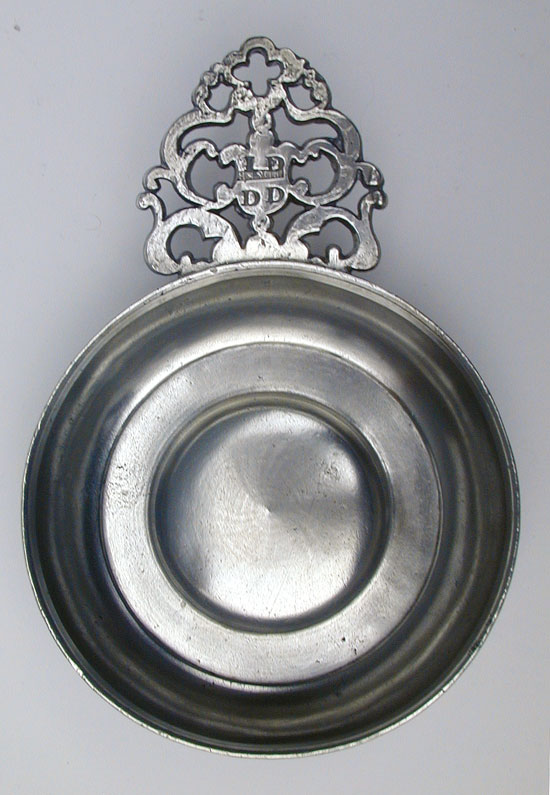 This handsome large flower handle porringer is by Thomas Danforth Boardman and his brother Sherman Boardman. The firm was active in Hartford, Connecticut from 1810-1860's. This porringer would date circa 1810-30's when porringers fell out of favor with the public.

This porringer as 4 owner's initials LD over DD which is unusual. The norm was triad of initials with the surname initial over the two first name initials.

This porringer is in very good condition with a fine touch. The bowl measures 5 5/16" in diameter.
Price: $435
If you are interested in buying this item, please call (860) 267-2146 or email philt@snet.net