A Near Mint Antique American Unmarked Boardman Pewter Crown Handle Porringer -
SOLD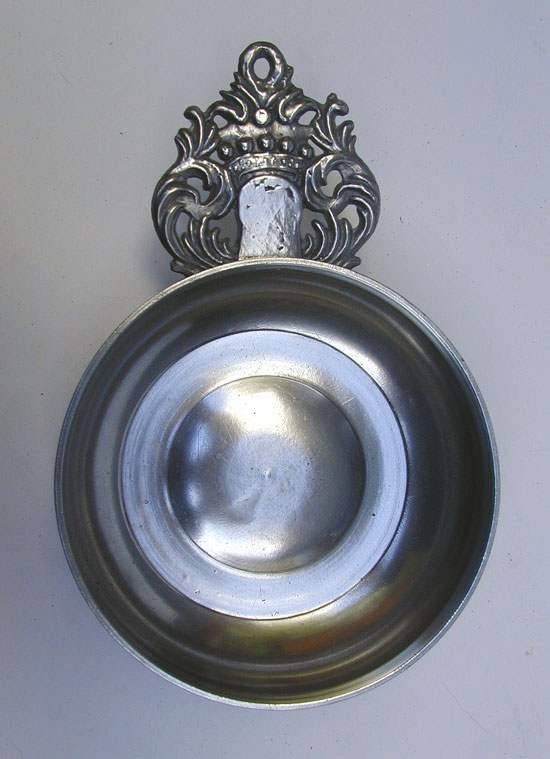 This unmarked 5" Boardman Crown Handle porringer is in near mint condition.

The metal is near as fine as can be found, the only way to have this example be any better would be if it Boardman had marked it.

The back of the handle casting indicates the handle mold was relatively cold when the handle was poured. The back has voids that show the metal was cooling rapidly prior to filling the mold completely.

The metal is blemish free and the linen mark is excellent. A super example.