A Marked Antique American Pewter Ashbil Griswold Beaker -
SOLD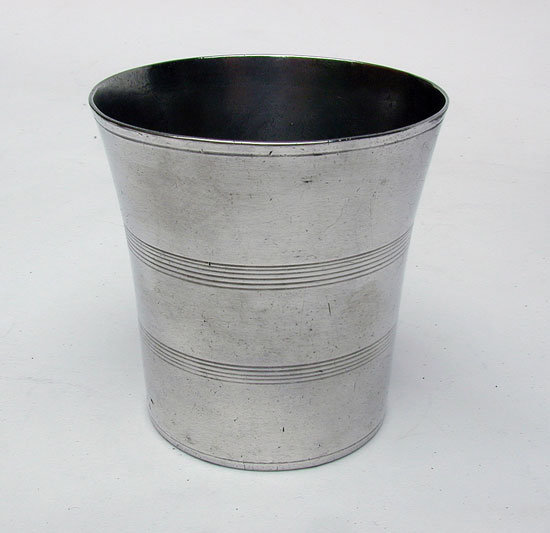 Many 19th century pewterers produced 3" range beakers. Of these makers there were few who marked them.

Ashbil Griswold of Meriden, CT was one pewterer who seemed to mark a considerable number of the beakers he produced. Griswold worked from 1808-1830's. Of interest his home is still standing in Meriden, CT

This 3" pewter beaker is in near fine condition with a fine touch. There is some etching on the inside of the beaker. The metal is of excellent quality. The body has incised bands typical of Griswold.