An Unmarked Antique American Pewter 12"Plate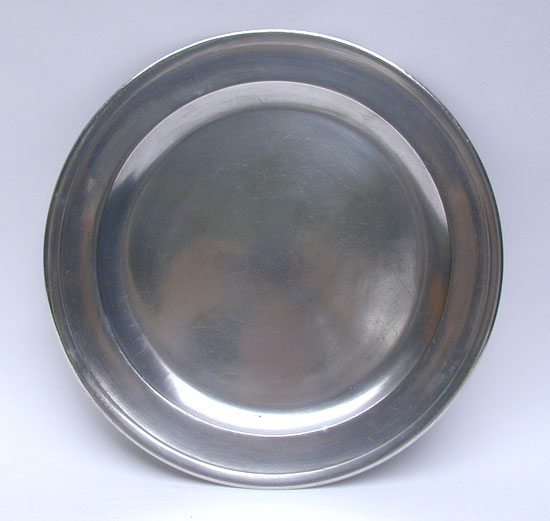 This unmarked 12" plate has a shallow booge much in the manner of some Boston plates. The wide bead on the rim is seen on many pieces by Nathaniel Austin.

The plate is in very fine condition showing lathe marks both on the front and back.

An attractive example of an unmarked 12" plate dating from the late 18th to early 19th centuries.
Price: $165
If you are interested in buying this item, please call (860) 267-2146 or email philt@snet.net