An Unmarked American Pewter "Lemon" Fonted Fluid Lamp -
SOLD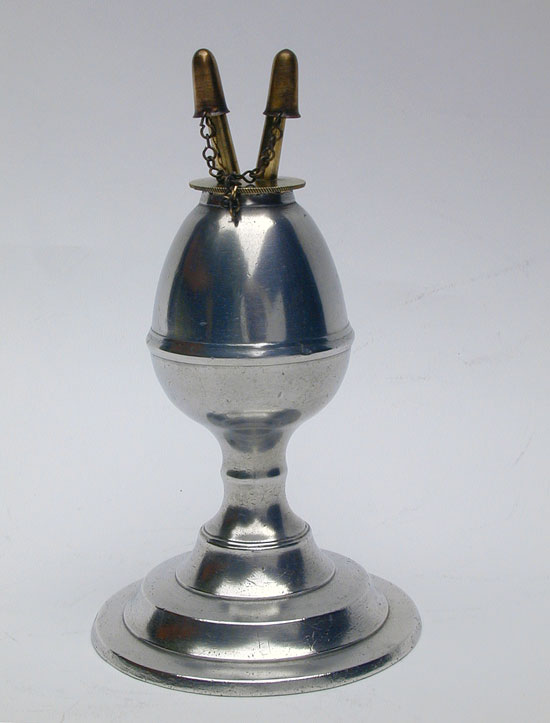 This handsome unmarked lamp measures 6 3/4" tall to the top of the burner.

This lamp is of very heavy construction, and fine quality metal. The burner is brass retaining the two brass extinguishing caps and chain.

An attractive example of a fluid burning lamp dating circa 1830-50, in fine condition.