An Antique American Pewter Baluster Measure by Boardman & Hart Pint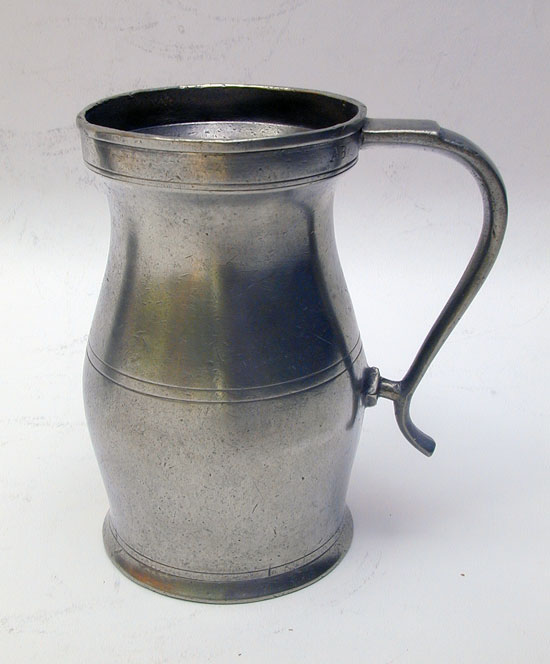 Thomas D. Boardman's firm of Hartford, Connecticut had many partnerships including Boardman & Hart the makers of this pint baluster pewter measure.

Thomas D. Boardman was in partnership with Lucius Hart from 1828-1853. It is believed that although this is marked with a "New York" mark it and all Boardman pewter was produced in Hartford and marked with the marks of various partnerships.

It is felt that the New York operation was merely a sales outlet.

The measure is 5 1/16" tall. There is an inspector's mark AB to the left of the handle ( Sealer for the City of New York 1830-34) and dated 1833 to the right. In very good plus condition with fine touches. These were made in sizes from the Gill to Gallon.
Price: $1875
If you are interested in buying this item, please call (860) 267-2146 or email philt@snet.net