An 18th Century Footed Antique English Export Pewter Cream Pot by Edward Quick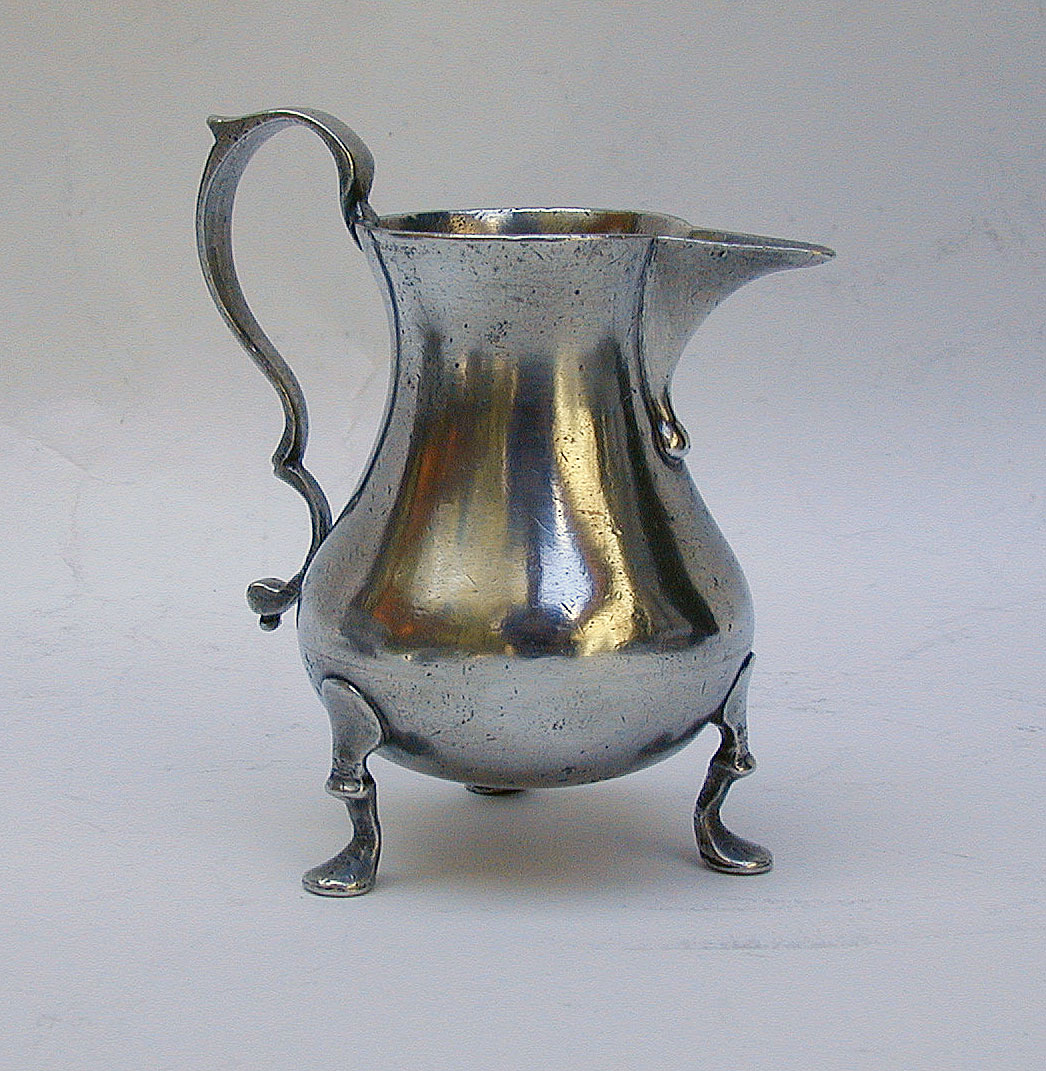 This delicate cream pot was made by Edward Quick II of London. He was active as a pewter from 1714-1756.

He is known for creamers as well as "cricket" or "skittle ball" teapots. He also had another touchmark that is found on identical creamers.

This is piece is in very good plus condition with a fine touchmark. It measures 4" high to the top of the handle. A scarce 18th century form.

Price: $1475
If you are interested in buying this item, please call (860) 267-2146 or email philt@snet.net