A Pair of Antique American Pewter Candlesticks by Rufus Dunham -
SOLD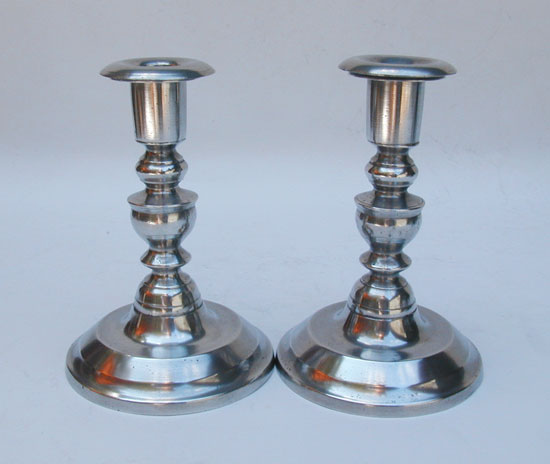 Rufus Dunham produced pewter in Westbrook, Maine from 1837-1861. Dunham made tea and coffee pots, water pitchers, lamps, and candlesticks, like this pair.

Note the placement of the touchmarks. One is centered and the other is offset. Peculiarities like this are typical of manufactures of this period with multiple journeymen producing substantial quantities of product.

His designs of articles produced at Westbrook are most attractive. Dunham and Sons, dating after 1861 produced more "modern" designed items that most collectors deem as not so attractive. These measure 6" tall to the top of the bobeches.