A Near Mint Antique American Pewter Semi-Deep Plate by Boadman "Warranted"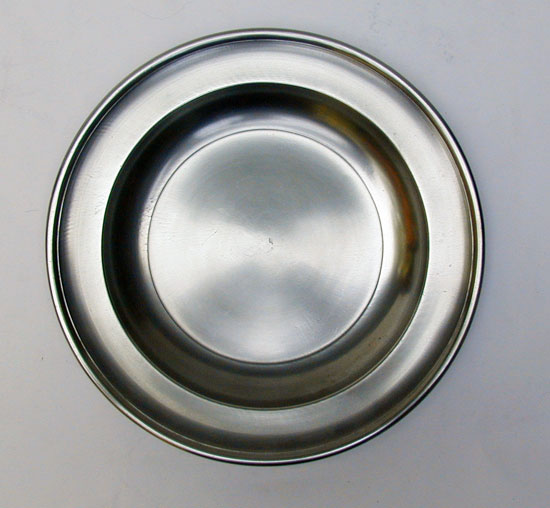 This 9 3/8" semi-deep plate was made by the firm of Thomas D. Boardman in one or more of his partnerships. The plate would date from circa 1820-40's. It is beautifully struck with two fine impression of the "Warranted" touch. The plate itself is in near flawless condition, showing lathe marks and no knife marks at all.

A very fine example hard to improve upon.
Price: $285
If you are interested in buying this item, please call (860) 267-2146 or email philt@snet.net