An Export English Pewter Double Volute Measure by John Fasson I -
SOLD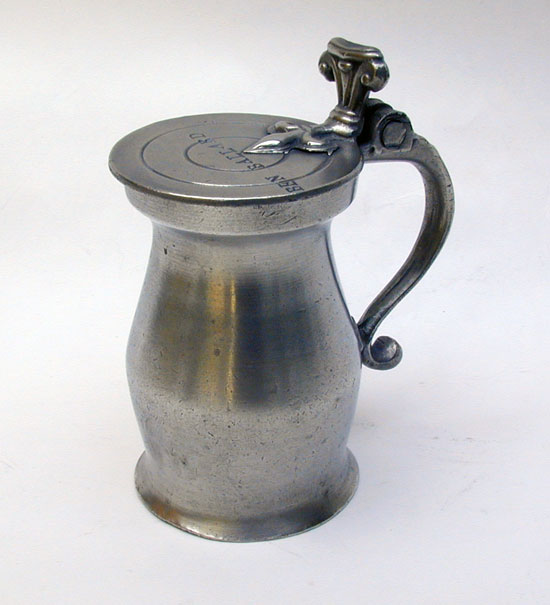 John Fasson I of London was active from 1725-1749. Unlike many measures found in New England, this one is marked by the maker. The touch is struck to the right of the handle. There is also a WR verification mark on the upper lip as well.

The measure is in near fine condition and is free of pitting. The owner, Ben Ballard, struck his name across the top of the lid.

A nice example of an early ½ pint Double Volute Baluster Measure. The measure is 5" tall to the top of the thumbpiece.