A Tall Antique Pewter Flagon by Israel Trask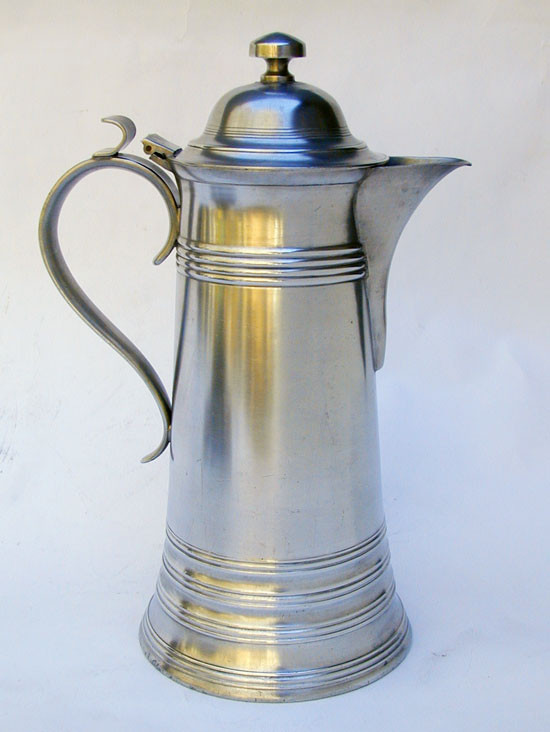 Israel Trask worked in Beverly, Massachusetts from 1813-56. He and Oliver Trask along with Eben Smith produced pewter combining sheet metal work and castings to produce some of the most handsome forms American pewterers made in the early 19th century.


This flagon measures 12 ¼" tall to the top of the "mushroom" finial. The body has a 4-ribbed fillet at the upper body and a beautifully turned molded base on the base. The upper body is made of sheet metal the base is cast metal.

The "S" curved handle is designed to fit the size of the body and give balance to the overall design. The curved thumb rest at the top of the handle is made of sheet metal and has an attractive decoration where it joins the handle.

The flagon is in fine condition, there are some stress cracks on the inside of the body at the handle junctions. These are frequently seen on Trask and Smith items made of sheet metal.

Price: $575
If you are interested in buying this item, please call (860) 267-2146 or email philt@snet.net