A Tall Pewter Beaker by Timothy Boardman & Co -
SOLD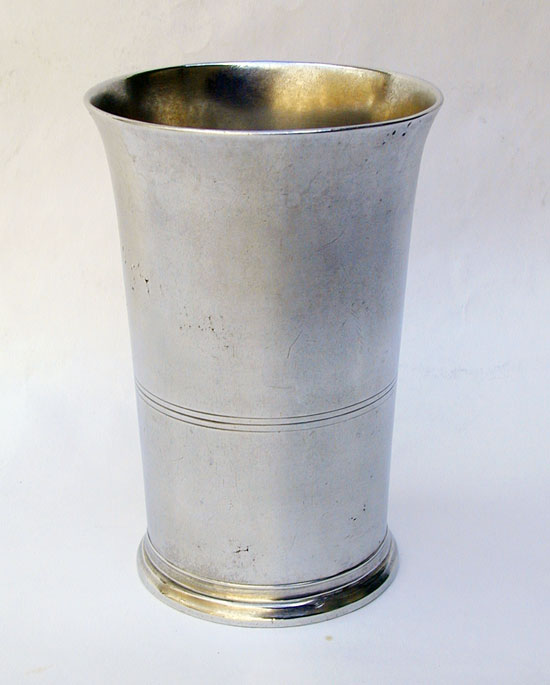 This 5 3/16" tall beaker was made by Timothy Boardman & Co a firm that was active for a very short time from 1822 until the time of Timothy's untimely death in 1825.

Timothy was the younger brother of Thomas D. Boardman and Sherman Boardman. They felt it was important to have a family member at their New York Office so a partnership was formed between Lucius Hart and Timothy.

This beaker is in very fine condition save for some etching of the inside bottom. The touch mark is deeply struck on the outside bottom.

Note that there are a number of casting voids in the body, these are not pits but voids in the casting. Such voids were generally caused by trapped gases during the casting process.

Boardman pewter marked TB & Co is quite uncommon.