A Large Size "SG"New England Crown Handle Pewter Porringer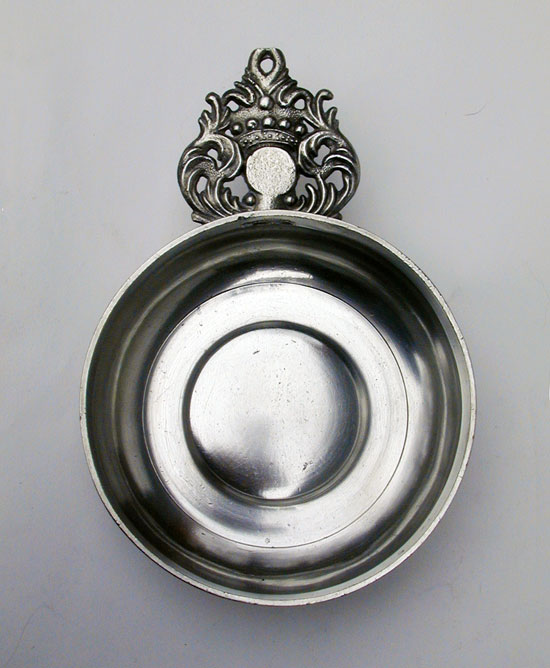 This "SG" Initial Marked New England Pewter Porringer is one of three sizes of "SG" crown handle porringers that are found today. This size is the most common of the three. The bowl measures 5 7/16" in diameter.

It should be noted that the molds for this porringer were used for a period of time prior to the "SG" being struck on the "back plate" of the handle mold. Those examples that pre-date the "SG" have a tendency to be of heavier construction the those marked "SG". Earlier unmarked examples also have a definite trough surrounding the center boss.

It is felt that Samuel Green was likely the originator of the "SG" markings.

This porringer is in very fine condition with a few nicks to the back of the bowl. Note the "wrinkles" in the linen mark. This indicates that the piece of linen used for the "tinker's dam" was not secure against the inside of the porringer bowl when the handle was poured.

Price: $235
If you are interested in buying this item, please call (860) 267-2146 or email philt@snet.net