A Small Size "SG" New England Pewter Porringer -
SOLD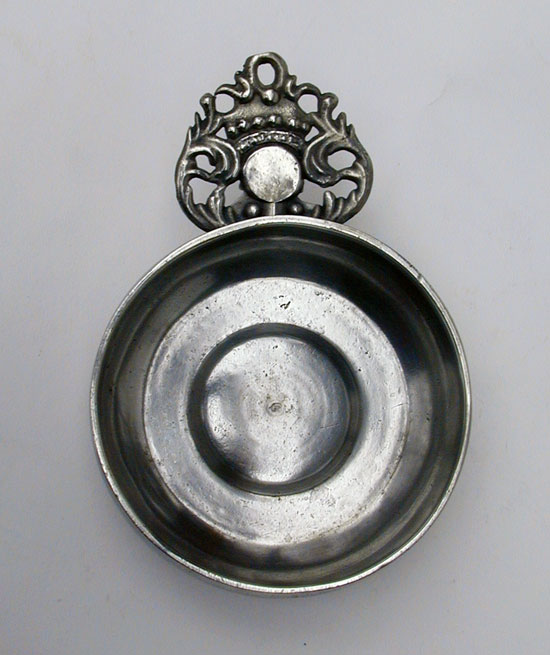 This "SG" Initial Marked New England Pewter Porringer is one of three sizes of "SG" crown handle porringers that are found today. This size is the most uncommon of the three. The bowl measures 4 1/4" in diameter.

Note that not great deal of the initials show on the back of the handle. This is likely due to not enough care taken when the initials were struck into the "back plate" of the porringer handle mold.

This porringer is in very good condition. We have had very few of these over the years and are pleased to have found this one.