A Civil War Issue Tinned Cup -
SOLD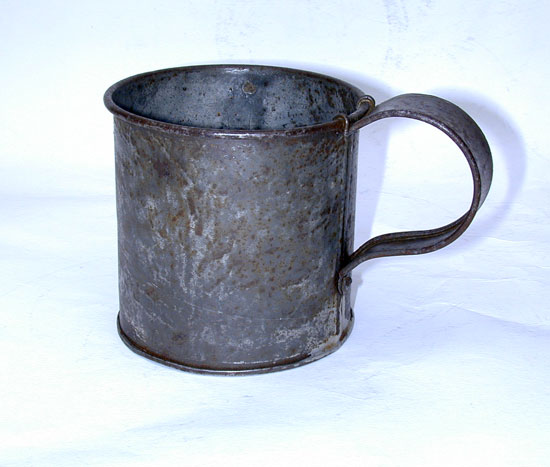 This Civil War Issue tinned cup is in excellent condition considering the service these saw. The cup has the standard pattern double wire loops through the upper lip of the cup to help secure the handle. The lower handle has a rivet through the handle and cup secured by solder.

The cup measures 4 1/16" tall to the lip and has a bottom diameter of 4 3/16". These tin cups were standard issue to Union soldiers. These were most assuredly used by members of the Confederate Army as well. There are also many other types of tin drinking cups seen in photos of soldiers. Many militia units purchased the cups they used privately and they vary greatly from this example.

A must to complete a "soldiers kit".