A Handsome Tall Flagon by Israel Trask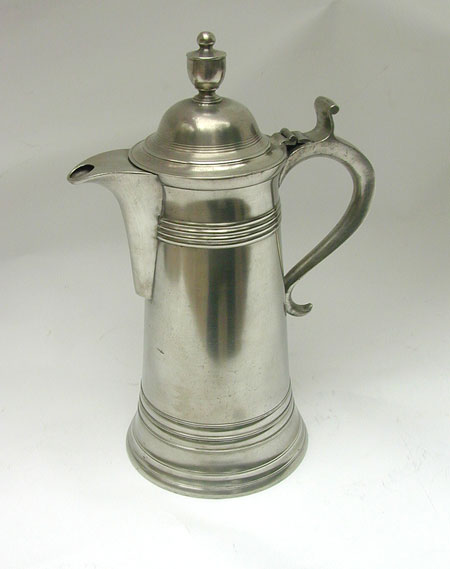 A handsome tall flagon with urn finial by Israel Trask, Beverly, MA- circa 1813-56.

This flagon shows the skill of this pewterer as it is made of both cast and sheet metal parts.

It has a very nicely designed molded base and is well balanced. 12 1/2" tall in very fine condition with an excellent touch as well.
Price: $2500
If you are interested in buying this item, please call (860) 267-2146 or email philt@snet.net