A Fine Large Platter by Samuel Hamlin, Sr. or Jr.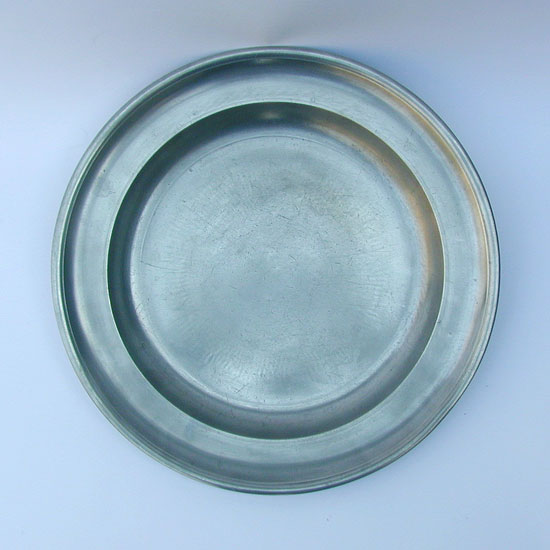 This 13 3/8" platter is by either of the two Hamlins. They both used some of the same touches and in some cases it is very difficult to determine who made them.

This platter is in fine condition and has very nice lathe chatter marks on the surface. The touches are very fine.

This is a nice size piece.
Price: $1395
If you are interested in buying this item, please call (860) 267-2146 or email philt@snet.net