A Urn Style Coffeepot by Freeman Porter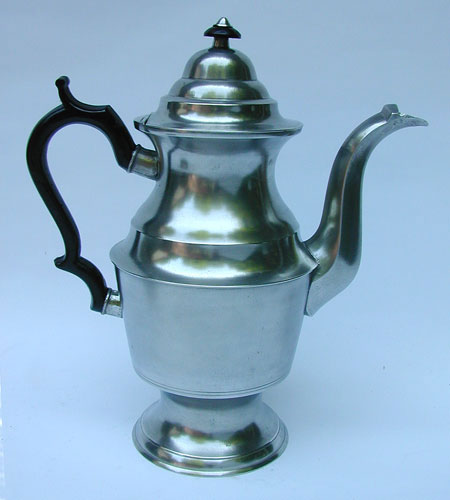 During the first half of the 19th century several New England pewterers began to produce "urn" bodied coffeepots. These handsome forms were made in Maine and Rhode Island.

Freeman Porter worked in Westbrook, ME from 1836-65. This style of coffeepot was most likely made circa 1835-40's. Porter also made teapots candlesticks and lamps.

This particular example is in very fine condition inside and out. The wood insulator button has been restored. Height to top of finial 11 7/8".


Price: $795
If you are interested in buying this item, please call (860) 267-2146 or email philt@snet.net