A Fine Mid-Eighteenth Century DS Sugar Bowl -
SOLD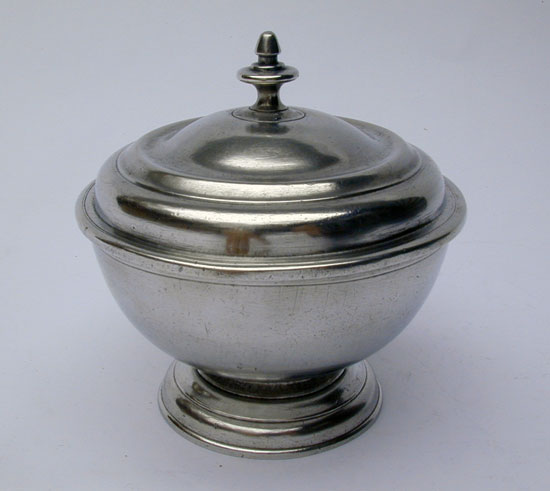 This is a fine example of a mid-eighteenth century Philadelphia sugar bowl. Research has yet to determine the maker of this sugar bowl.

What is known is that this maker used molds for some of his mugs that were also used by known Philadelphia makers. These makers are Cornelius Bradford and Johann Philip Alberti.

The use of the angel with scales is a German motif and the owner of this touchmark is undoubtedly a maker of German heritage.

In fine condition. The lid is 4 5/8" in diameter and the overall height is 4 3/4".